James Simpson joined Stone Soup, all the way from Oklahoma, USA. He is not just a game developer, who studied Entrepreneurship at the University of Oklahoma, but he also has his own company named Goldfire! He explains that he started his company to develop his own ideas, and for the last 10 years he's been doing just that. His team includes developers, engineers,3D artists and voice actors, and he has employees from many different parts of the world.
Life as a Digital Nomad: The Journey has just begun
James was ready to explore the world when the Pandemic hit, so he had to postpone his plans a bit, but, maybe finally being out of quarantine gave him an extra push to pursue his dreams: He and his wife began their journey in Portugal, just a couple of months ago. There, James finally got to meet a colleague he's been working with for the last 2 years, but had never seen in person! His year-long plan continued with his arrival in Athens, where he plans on staying for 4-6 weeks.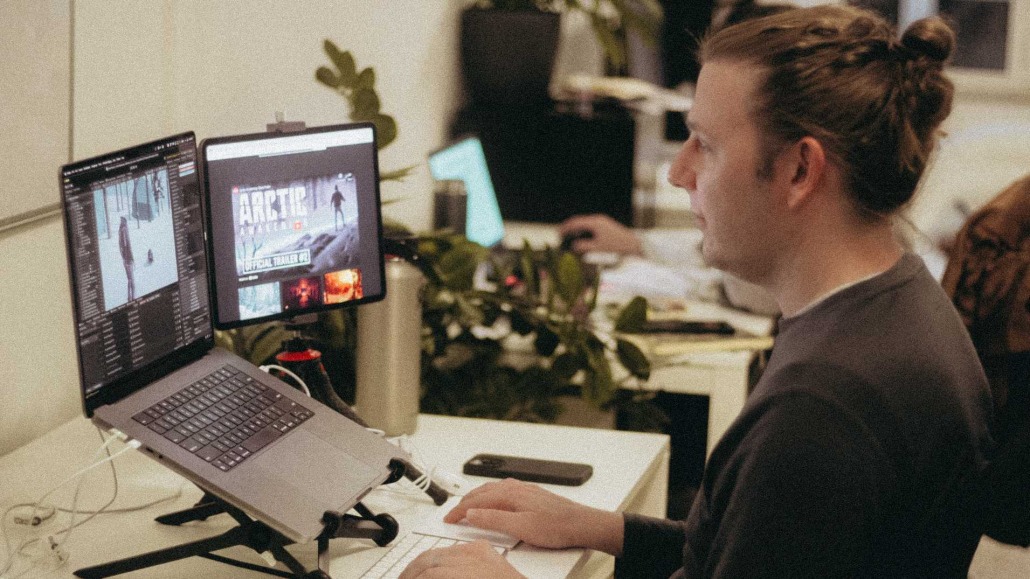 Welcome to the Mediterranean, James
Coming from Oklahoma, the differences between his home and the countries he's visited so far are hard to miss. Both Greek and Portuguese people seem open, friendly and approachable, and the landscape of the two countries is similar as well. But what made James choose Athens as his second destination? Well, for one thing the history: James even got a permit to take drone pictures of the Parthenon, as drone photography is one of his favorite hobbies. The city's weather and mediterranean lifestyle sure helped, and James is excited to meet Athens' culture and people.
Game on!
James' newest game is titled "Arctic Awakening", and it's gonna be set in the snowy landscapes of Alaska. This sci-fi mystery game invites players to explore the frozen scenery. Since this is his first game where he's building a snowy landscape, James sure faced some challenges, but Goldfire has always been very open to their audience: As you can see in their website, they post news about the process of each project, while making sure their audience can partake in the whole process.
(Co)Work-Life balance
James, who sure has a lot of responsibilities, is definitely a planner when it comes to his work. In his personal life, however, he prefers to go with the flow. He likes his work and home environment to be separate, so, coworking spaces are ideal for him.
Plus, Working with professionals from different backgrounds helps him focus on his own thing, while also giving him the opportunity to get out of his shell and socialize.
If you wanna learn more about James' games (we sure are looking forward to playing "Arctic Awakening"), you can find him here.
https://www.stonesoup.io/wp-content/uploads/2022/12/lets-meet-james.jpg
628
1200
Commoperations
https://www.stonesoup.io/wp-content/uploads/2018/07/ssl300x300.png
Commoperations
2022-12-15 16:22:24
2022-12-15 16:22:24
James: This Game Dev is on (Gold)fire!