It's all about the people
Want to meet some of our residents and friends? Drop by Stone Soup.
At Stone Soup we have the pleasure of meeting, and working with, a great number of people. Programmers, designers, yogies, film-makers, lawyers and many more have visited, and many have decided to come hang out for while.
The Instigators
The people who started Stone Soup.
Olga Paraskevopoulou,
Communication & Media, Managing Director
Klaas Speller
Software Engineer, Co – Founder at Appsterdam, Lead Developer
Residents
The people who work here on a daily basis.
Aris Striglis,
Software Engineer, Lead Android Developer
Kyriakos Paschalidis
Software Engineer
George Gafos
iOS Software Developer
Nikos Pachis,
Digital Designer, Illustrator
Nikos Haliotis
Content Writer
Maik Electric
Technical Assistant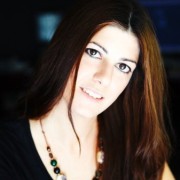 Anna Ntouma
Recruiter, HR Trainee, Career and Student Counceling at CV Exelence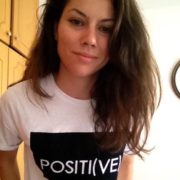 Xanthippi Lemontzoglou
Data Scientist
Dimitris Niavis
Human Centered, Interdisciplinary Design
Katerina Makri
Operations Assistant
Iason Michailidis
iOS Software Developer
Dimitris James Tsiflitzis
Senior Software Engineer
Lina Dimakou
Marketing Specialist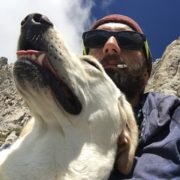 Gabriel Launer
Concept Artist and Illustrator
Eitan Terkieltaub
Operation manager in Greece in OlalaHomes
Marie Fauvin
Translator, Editor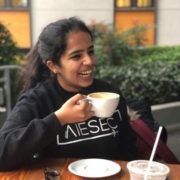 Japman Kharbanda
Marketing Assistant
Friends
Orbiting around Stone Soup
George Chalaizopoulos
Software Engineer, IoT enthousiast
Leonidas Apostolopoulos,
Software Engineer
Laertis Liagkos
Technical Assistance and Production
Xara Mpazouki
Business administration and human resources
Nick Rossolatos
Full Stack developer
John Patelias
Illustrator and Artist, Founder at Gaasp Studio
Panagiotis Xinos
Senior Software Engineer
George Georgopoulos
Programmer, Computer Games Developer
Charalampos Spyropoulos
iOS Software Developer
Chrysa Chouliara
Illustrator, aka Kaascat
Stefanos Prokos
Business Consultant, Marketing Strategist
Konstantinos Geros,
Business Developer
Manos Gerogiannis
Co-Founder and Creative Director at Odd Bleat
Yannis Zoumakis
Co-Founder and Creative Director at Odd Bleat
Ludovic Moreau
Creative Media Artist at SELIA
Myrto-Maria Kotoula,
Lawyer
Xristos Sgouromallis
Fashion Designer at Dakumata
Theodore Vorillas
Web Developer
Stefanos Kornilios Mitsis Poiitidis,
Software Engineer
Adamantios Oikonomopoulos
Creative Director, Game Designer
Nadja Drakoula
Journalist, Lawyer, Creative Writter and Co-Founder of Trelli Rodia
Maria Agorastou
Yoga Instructor
Panos Kostouros
Director, owner at edit 59
Elisabeth Kay
Yoga Instructor
Denise Xifara
Data Scientist
Haris Kontogiannis
Senior Software Engineer
John Pagonis
Senior Software Engineer
Florioan Brückner
Designer
Vaggelis Livaditis
Game Designer
Janine Louloudi
Journalist, Editor in Chief at Orizontas
Thanasis Polychronakis
Senior Software Engineer
Yorgos Pagles
Software Developer
Sotiris Sotiropoulos
UI/UX, Graphic Design
Sia Sourelou
Yoga Instructor
Dimitrios Tydeas Mengidis
Software Engineer
Nikos Koutsis
Illustrator
Floris van Alkemade
Investor
John C. Fox
Senior Software Engineer
Sofia Engonopoulou
Designer, Thai Masseur
Ioannis Drosidis
Software Engineer, Android Developer
Olympia Mytillinaiou
Director of Photography
Saul Mora
Senior Software Engineer
Anna Tagkalou
Photographer
Pavlis Liapis
Thai Masseur
Jai Mexis
Humanitarian Architect,
Founder of Odyssea
George Konstantopoulos
Concept Artist, Illustrator
Alkis Kabouris
Concept Artist
Michalis Kartitzoglou
Game Designer, Writer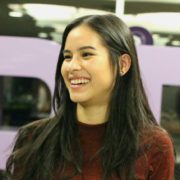 Anya Eurwongpravit
Social Media Manager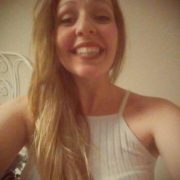 Elenh Diasith
Communications
Vlasis Brinias
Market Research
Vasilis Fouroulis
Android
If all sounds good, drop by with your laptop and join us.